Condé Nast France and Adyoulike have announced a new partnership in the form of a programmatic marketplace exclusively for Native Advertising.
This new venture represents the value Condé Nast places on Native Advertising – it's an endorsement of the format from a major publisher, as they see Native as a major source of revenue. This new launch is part of a push from the publisher to raise its revenue by exploiting ad opportunities, and Native is the first place they've gone to do that.
The push comes from Elli Papadaki, who moved from the Financial Times in February to become Vogue's first head of Programmatic, and Tony Nguyen who's head of Programmatic at Condé Nast overall. It's another sign that the publisher is taking conscious steps to keep ahead of the crowd on advertising matters. Condé Nast will reward advertisers who keep an eye on their latest developments, as their commitment to revitalising their digital aspect is likely to create lots of opportunities.
The new PMP itself will give advertisers access to the premium native inventory of Condé Nast's sites, and allow them to map out and adjust their campaigns with Adyoulike's SSP services.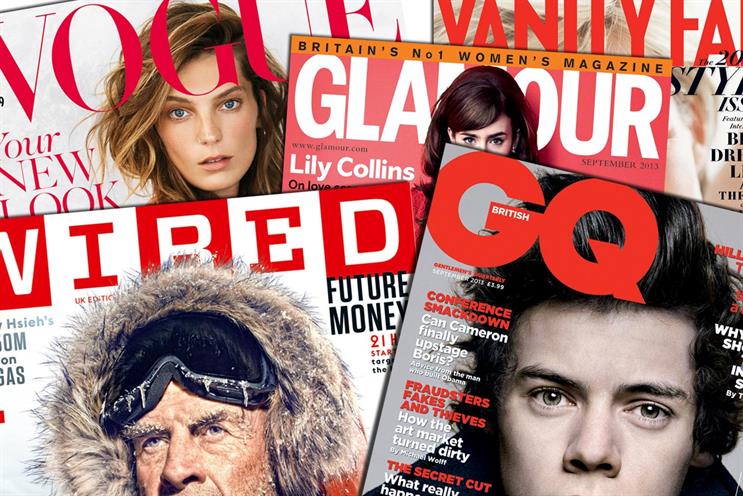 Just some of the brands available through Condé Nast's inventory
Adyoulike is an experienced partner for tailored marketplaces. Only last year, they worked with AOL to create and launch 'One Video by AOL' – a bespoke Native Video PMP giving advertisers access to AOL's huge Native Video inventory.
It seems the latest trend in the digital sphere is for major publishers to sell their own inventory via an individual marketplace. What happens after this reaches saturation point is hard to say, but likely it will bring fresh opportunities. In the meantime, advertisers are having an easier time 'shopping around' to find the best platform for their ads at the best price.